Clandeblog

Seasonal eating in Northern Ireland: A guide to what's in season
Discover the best of Northern Ireland's local food scene with our guide to seasonal eating. Support local farmers and indulge in the delicious flavours of each season!
What is seasonal eating?
Seasonal eating is all about eating with the seasons! It involves eating fresh, locally grown produce that is available in its peak season, rather than relying on food that is grown in greenhouses or transported from other parts of the world.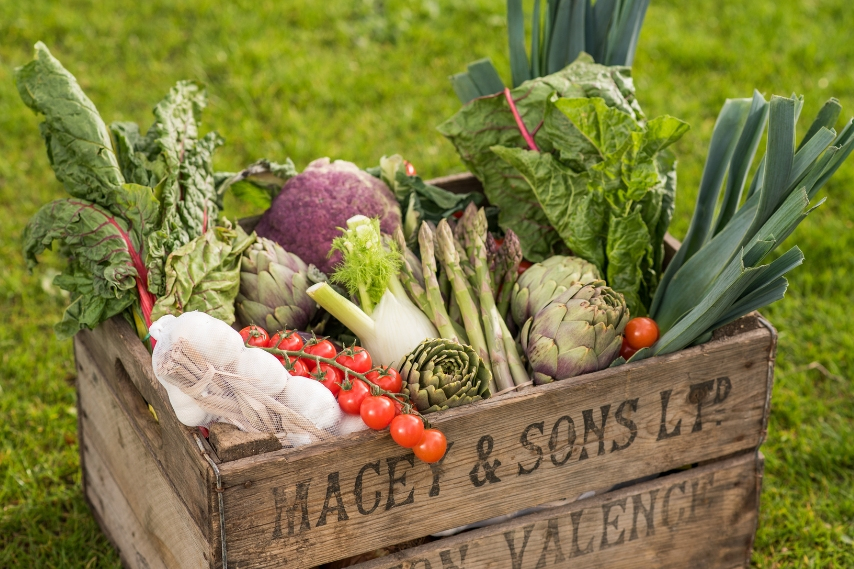 Why is seasonal eating important?
Seasonal eating supports local farmers and producers, and is more environmentally friendly as it reduces the carbon footprint associated with transport. Additionally, seasonal produce is often more nutritious and flavourful, as it is harvested at the peak of its ripeness.
What's in season in Spring in Northern Ireland
Seasonal delights such as rhubarb, asparagus, kale, spinach, spring onions, and purple sprouting broccoli are in season in Spring in Northern Ireland. A delightful range of flavourful and healthy options!
At the Coq & Bull brasserie in Spring, enjoy dishes that showcase these seasonal ingredients, such as pan-fried brill with lemon butter sauce, wild mushrooms, gnocchi, and purple sprouting broccoli. And for dessert, indulge in a rhubarb crème brulée served with a tuile biscuit.
What's in season in Summer in Northern Ireland
In the summer season, there are plenty of delicious and colourful foods available to enjoy - berries, cherries, peaches, tomatoes, cucumbers, green beans, and salad greens. An endless possibilities for refreshing salads and fruit desserts!
At the Coq & Bull brasserie in Summer, savour fresh and seasonal dishes such as a super summer salad with broccoli, green beans, avocado, cherry tomatoes and toasted seeds, with a buttermilk or mustard vinaigrette. Or blueberry tea and yoghurt panna cotta with thyme-macerated fruit for dessert.
What's in season in Autumn in Northern Ireland
Autumn in Northern Ireland brings a rich harvest of seasonal foods, such as apples, pears, pumpkins, squash, beetroot, cabbage, carrots, and leeks. The perfect time of year for making hearty soups and stews!
During the Autumn season at the Coq & Bull brasserie, you can enjoy dishes that highlight the best of the season. Whether it's a comforting bowl of roasted squash and root vegetable soup, or a vegan red butternut squash curry complete with spiced tomato sauce, mushrooms, spinach, and basmati rice.
What's in season in Winter in Northern Ireland
Seasonal foods in Winter include brussel sprouts, cabbage, kale, leeks, parsnips, turnips, potatoes and winter squash. Despite fewer options than other seasons, these vegetables are ideal for creating comforting dishes during the colder months!
Cosy up at the Coq & Bull brasserie during the Winter season and enjoy the best of the season with dishes such as roasted, glazed duck breast with spiced red cabbage and cranberries and Armagh apple chutney. Or indulge in cinnamon and cloves spiced panna cotta with mulled wine poached pears.
Tips for eating seasonally in Northern Ireland
Shop at Northern Irish Farmers Markets - Check out the local farmers markets in Northern Ireland to discover the fresh, locally grown fruits and vegetables. Not only does this support your local farmers, but you can shop a diverse range of seasonal produce!

Dine at restaurants focusing on seasonal dishes - Many restaurants in Northern Ireland offer menus that change with the seasons, using local and seasonal produce. Consider dining at these restaurants to experience the best foods of the season. Why not check out the renowned Coq & Bull brasserie?

Preserve seasonal produce - If you have excess seasonal produce, consider freezing it for later use in soups, stews or smoothies. This way, you can enjoy the taste of the season after it has passed!

Choose a venue with seasonal, local menus - If you're planning a wedding or event in Northern Ireland, it's important to consider a venue with a commitment to seasonal, local produce in their menus, such as the Clandeboye Lodge.
The Coq & Bull brasserie: fresh, local and seasonal dishes
If you're looking for a restaurant in Northern Ireland that focuses on seasonal dishes, look no further than the Coq & Bull brasserie. Indulge in the finest seasonal and locally-sourced dishes where the chefs showcase the best of the season.

From festive Christmas menus to Summer delights on the outdoor terrace, we pride ourselves on offering a dining experience that embraces the best of each season.
By using seasonal ingredients, we support local farmers and producers while offering you a more sustainable, healthy, and delectable dining experience. View the latest menu and book a table.