Party Nights
Christmas nights out with work buddies, friends and family don't come any better than at Clandeboye Lodge. We give you a classic combination of gorgeous food, great tunes and good company.
Event Dates: Fri 10th, Sat 11th, Fri 17th, Sat 18th December
Download Details (pdf)
It's party time
Style, sass and seasonal spirit abound as we bring you the 2021 edition of Clandeboye Lodge Christmas Party Nights! Whether it's with work buddies, friends or family, our classic blend of dining and dancing is the Christmas night out you've been longing for – we have food to die for, music to live for and delectable drinks to add that special Christmas sparkle.
Let's dance
There's nothing like a live band at Christmas and we have two of our finest - The Promise and the Just Adam Band. They'll keep you in the zone and on your feet, dancing all night long to the tunes you know and love.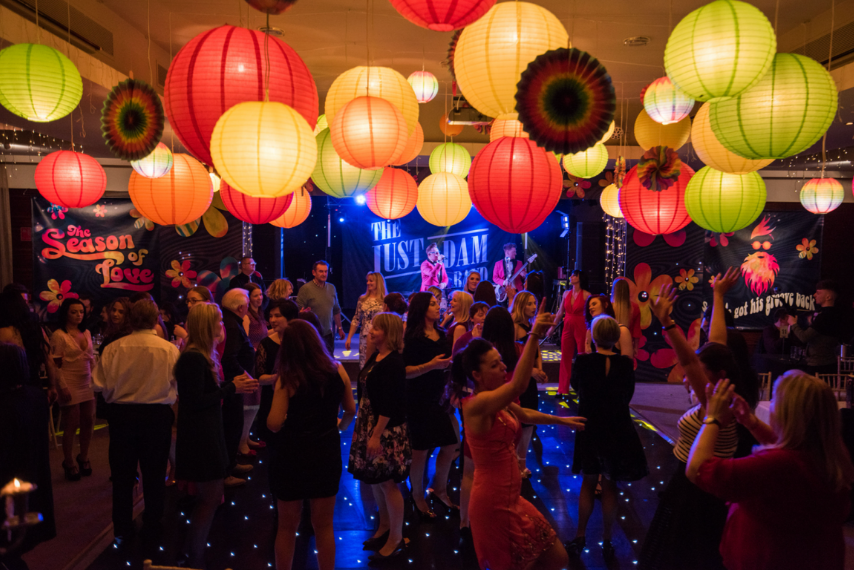 Christmas 2019
The real deal
Here's the deal. Christmas drinks on arrival at your table, sumptuous four-course meal, electric live music and then it's disco dancing 'til the early hours. The party for party people!