Our wedding suites are all full of charm, style, and real character. Every detail has been thought through, just like every part of your wedding day.
Book a showaround
The Clandeboye
Beautifully redesigned in cool, neutral colours with elegant panelling and an eclectic art collection, the Clandeboye opens on to our landscaped gardens, and is accessed off a luxuriously furnished reception area. This adaptable suite comfortably accommodates receptions from 120 to 300+ guests.
The Viceroy
For receptions of up to 100 guests, our Viceroy Suite is the perfect choice. A private roof terrace offers an additional unique feature, while further flexibility is provided with an additional reception area in the adjacent Diplomat Lounge – ideal for your evening guests.
The Sheridan
The calm, elegant setting of the newly re-modelled Sheridan Courtyard Suite, is a cool and contemporary space with direct access to our courtyard - perfect for a relaxing cocktail or pre-dinner drinks.
The Blackwood
The Blackwood Suite, with its arched timber beams, gothic windows and enchanting ambience is used for ceremonies for up to 155 guests or intimate wedding receptions for up to 60 guests.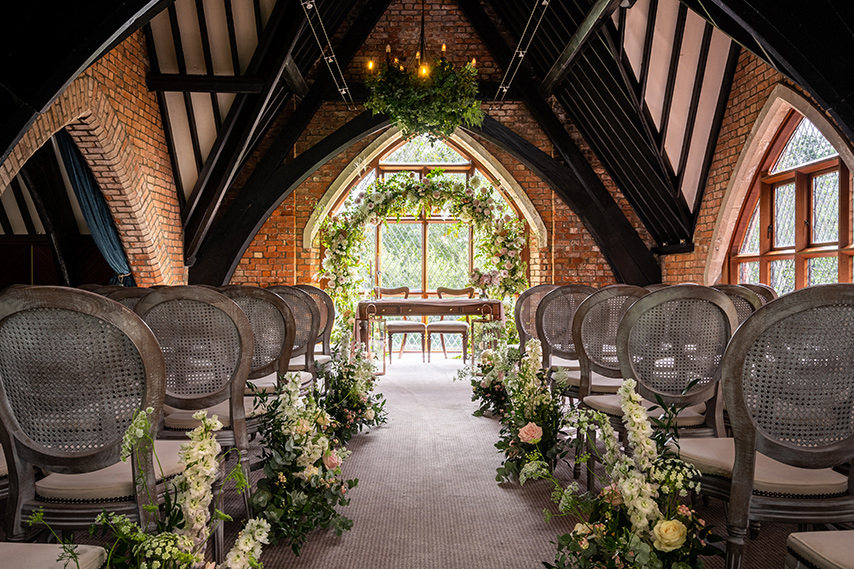 Wedding Stories

Happy ever-afters